SALT research // araştırma FERIT F. SAHENK HALL
The library's expansion for dedicated researcher space.
A serene research terrain playing with the reader's specificity, the adjacent street life and everyday materials.
As a hub of research, study and production, SALT research broad audience demanded more space and dedicated researcher's place at the lower level of the landmark Ottoman Bank Building. The new design of the space suggests a continuous 'setting-scape' to wonder about and be comfortable for the diverse, often territorial, users. The natural materials of up-cycled paper for carrel acoustic partitions sculpt the transitions of the three halls surrounding the historic built-in safe; the natural birch plywood tables' coextensive curvy forms generate situational formations so no one seating is alike; and the natural light floods from the street windows giving a sense of animation of the day.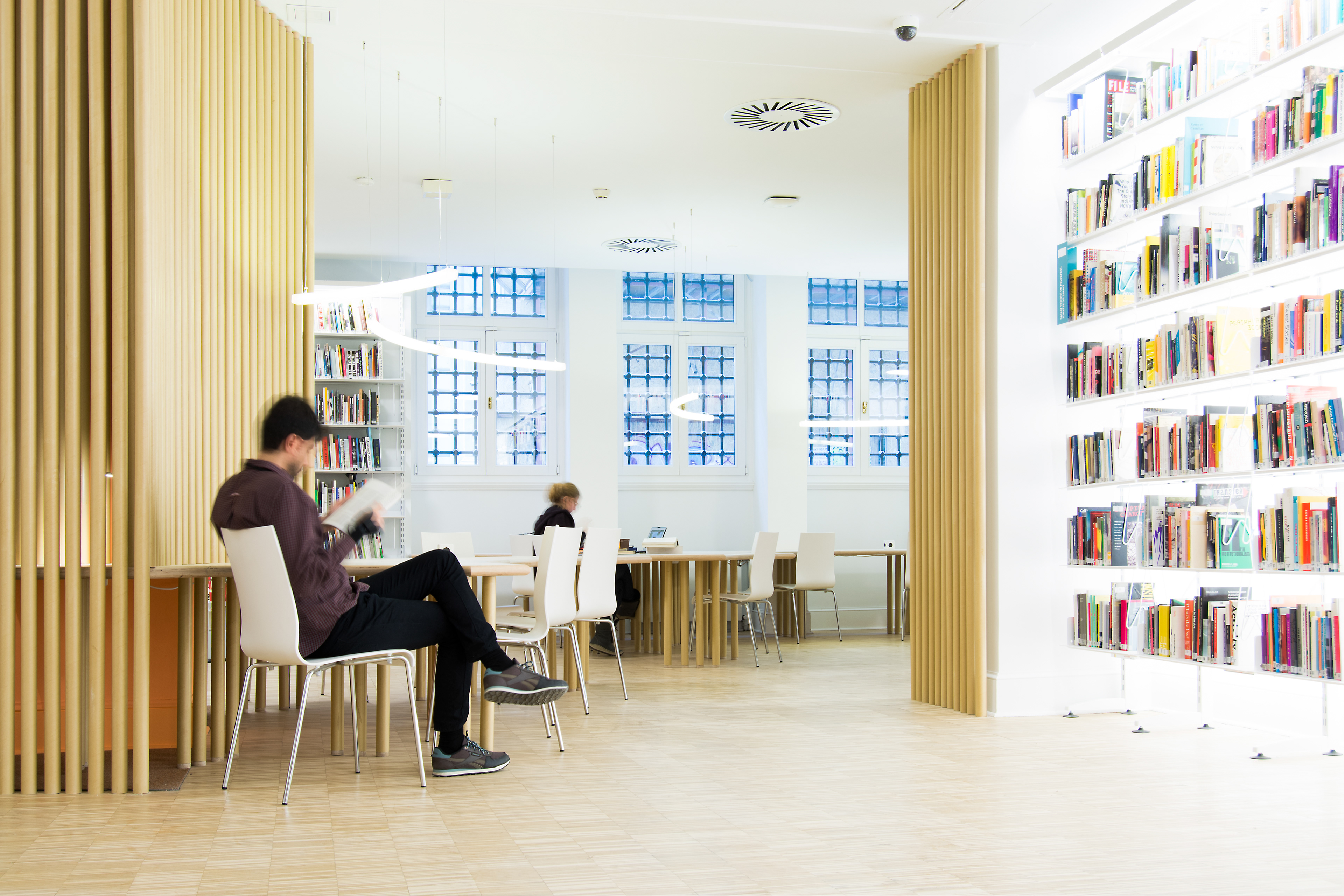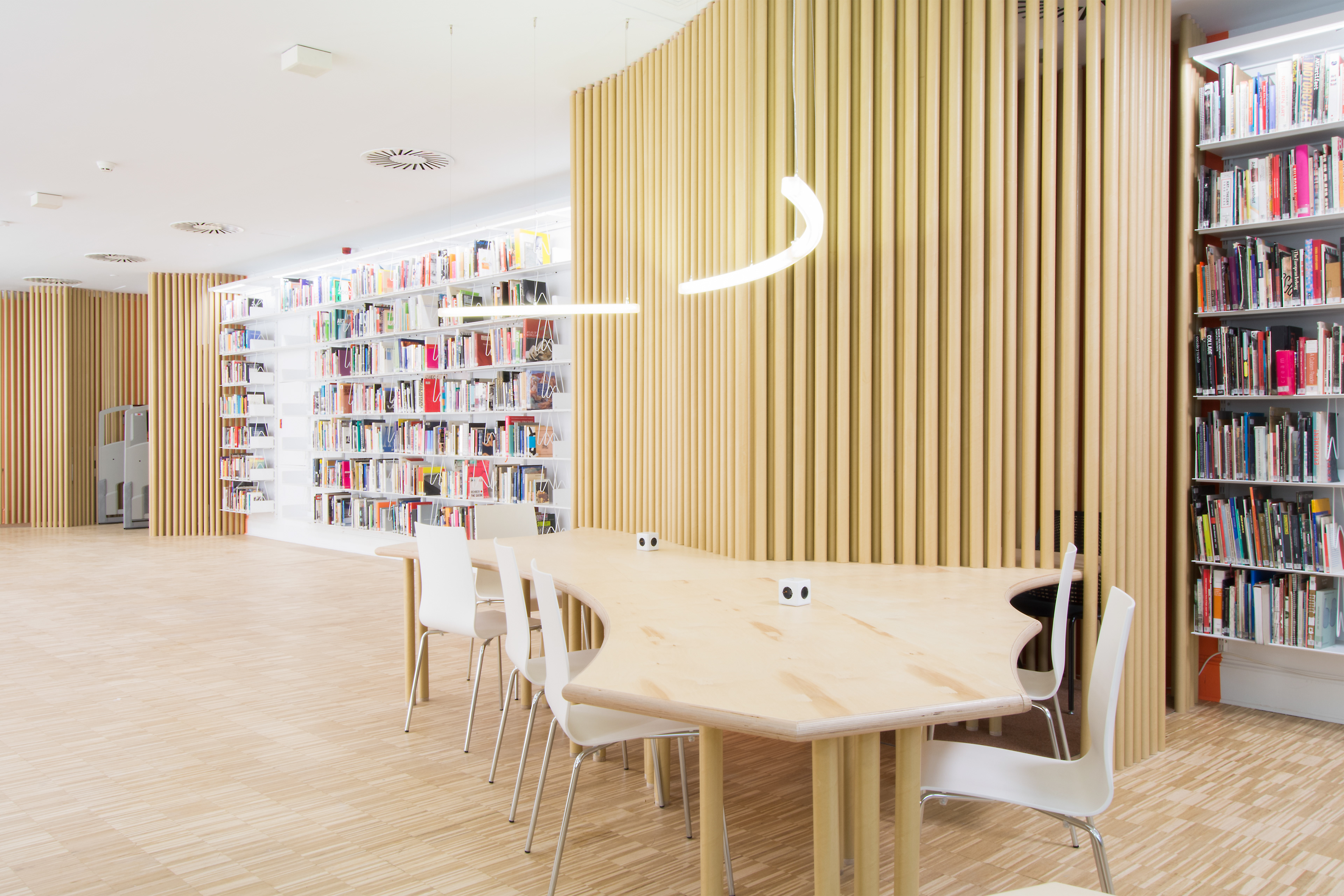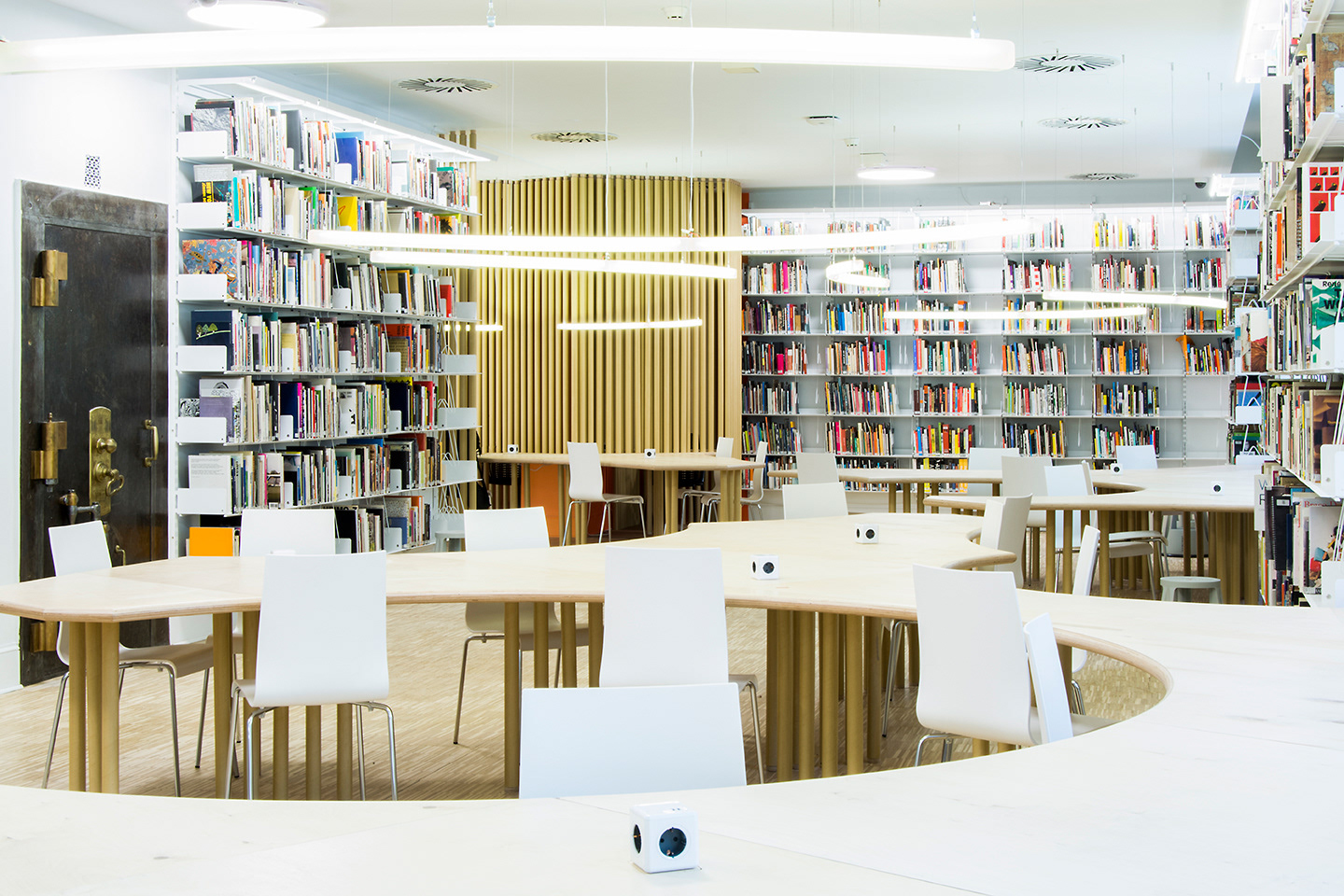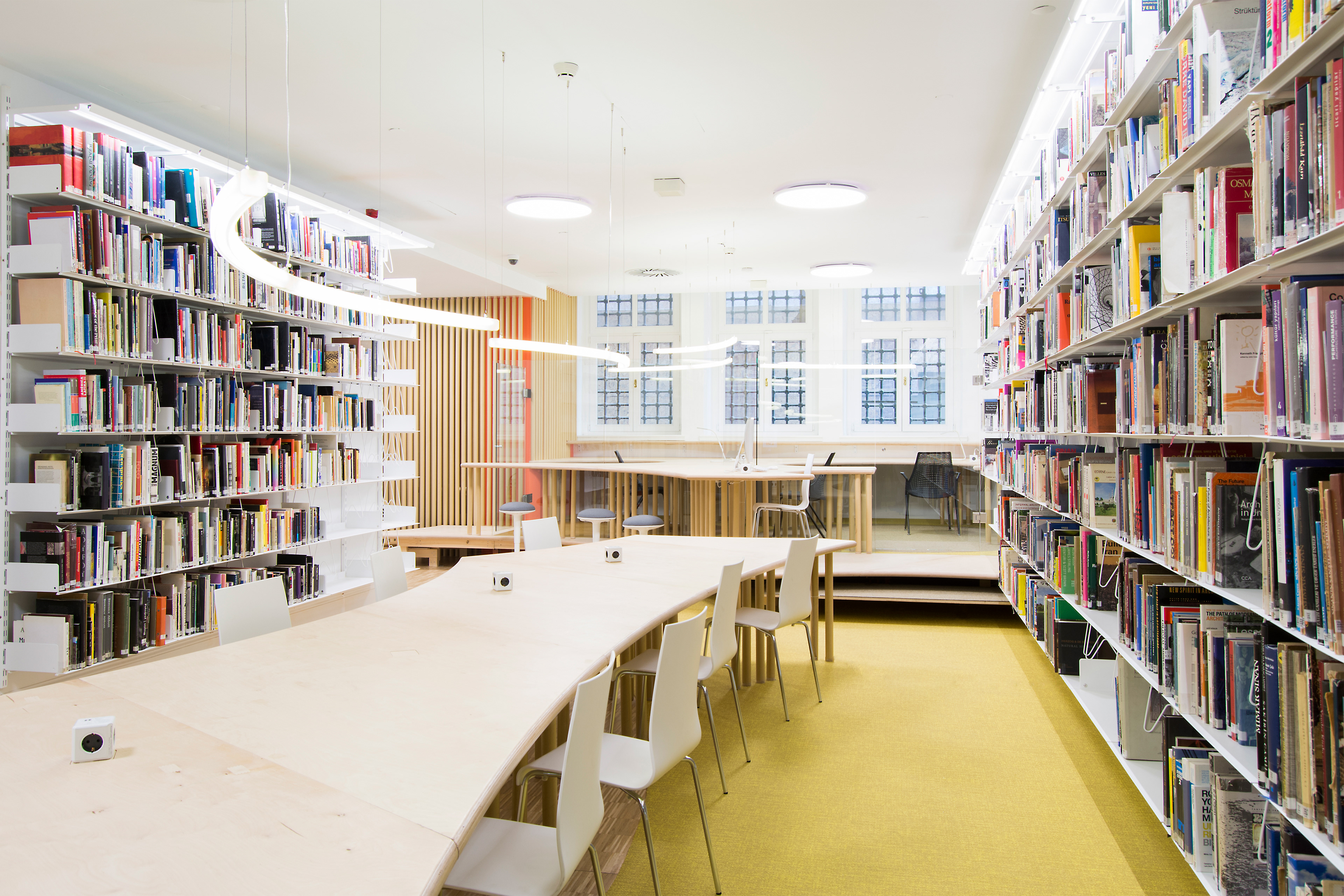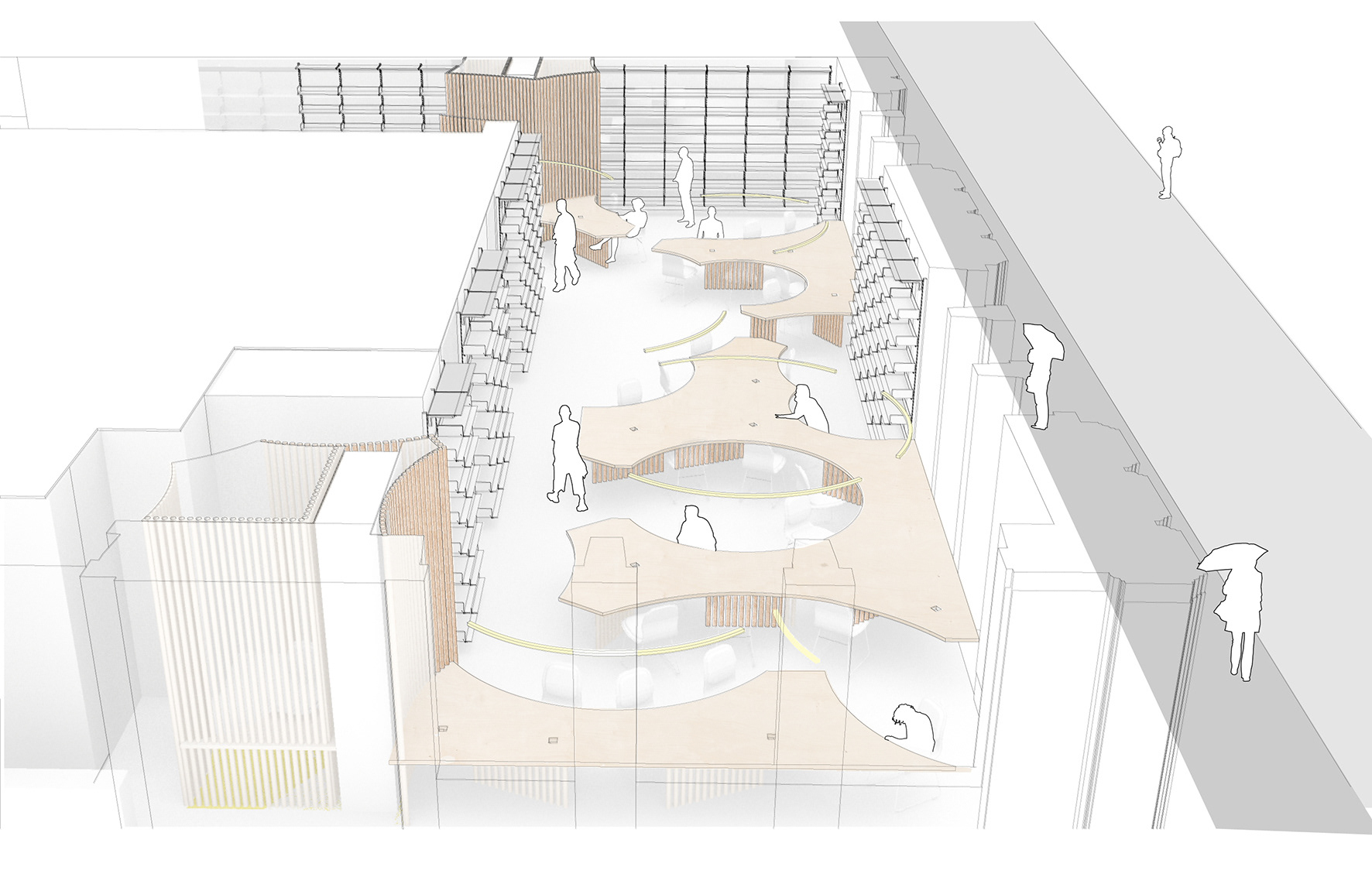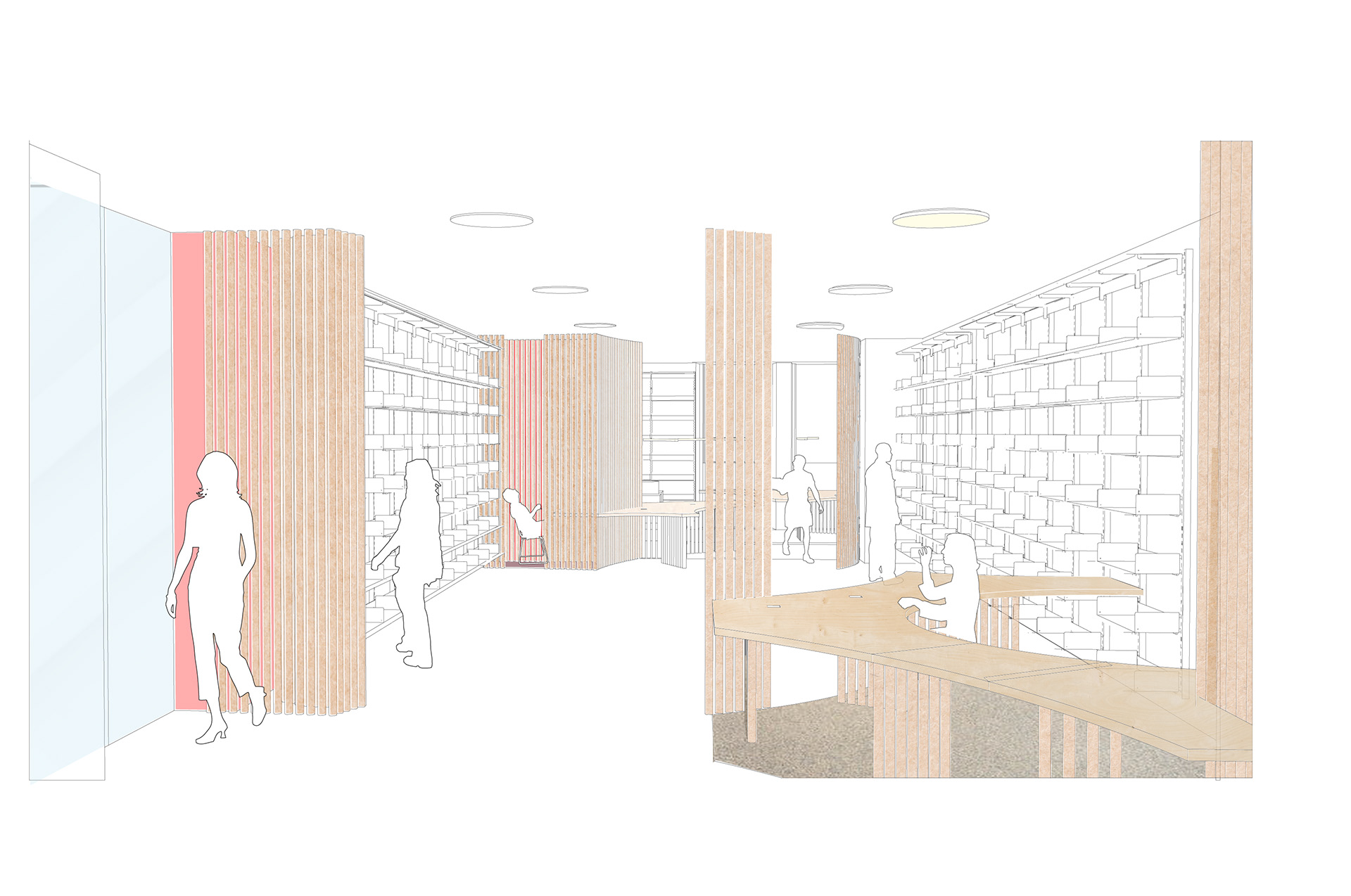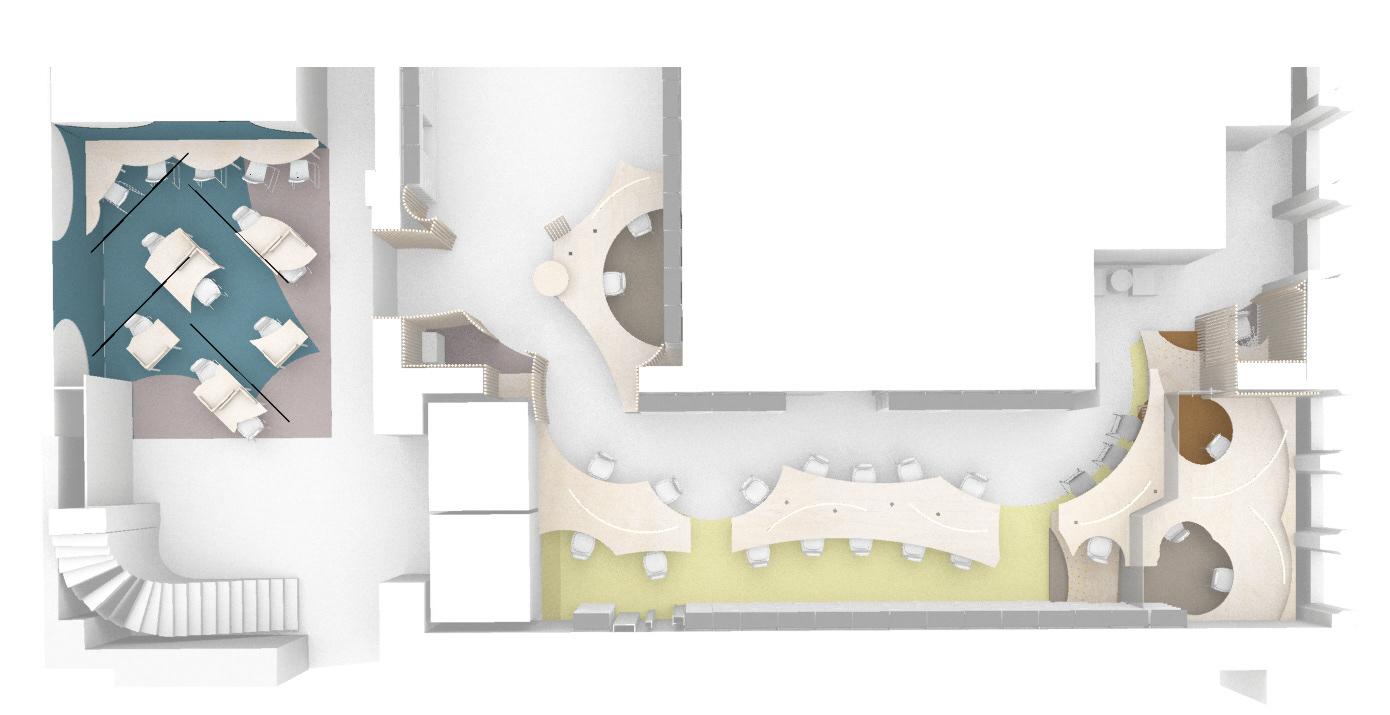 Studio Team: Murat Şanal, Alexis Şanal, Dilşad Aladağ, Barış Harmancı, Begüm Arseven Öner